What is Thanks?
Thanks is a cutting edge employee recognition platform specifically designed to make setting up your organization wide employee recognition programs – fast, easy and simple.
Thanks gives HR leaders the ability to address inconsistent recognition practices with a simple, self-service solution. The intuitive UI, simple administration setup and integrated digital rewards make it easy for companies to deploy and monitor employee recognition programs globally. Whether you are just starting out or growing and improving your program, the Thanks platform puts engaging, transparent, structured recognition into your organization's everyday flow of work.
How does Thanks simplify setup of employee recognition programs?
Thanks is specifically designed to make setting up and maintaining employee recognition programs globally fast, easy and simple. Everything from the admininstrator functions, user interface and analytics are intuitive and fast – saving you time and effort in learning how to use the platform. You don't need heavy involvement of your technology, design or marketing teams to get the program up and running in Thanks – everything you need is ready to use out of the box and just a click away.
What is recognition in the flow of work?
Imagine a conversation at the watercooler where you hear about your colleague's achievement. You would congratulate her in the flow of the talk and others will jump in as well.
Now we use a multitude of tools at work like email, chat and collaboration tools in which we are having 'work' conversations. Thanks gives you the power to embed formal and meaningful recognition in the flow of that work conversation and also to make it social and visible to the entire organization. It is like shouting out your congratulations in the company cafeteria at lunch time, only so much nicer. Thanks integrates with a variety of popular work tools like Microsoft Outlook, Microsoft Teams, Slack and Workplace. You can now give recognition in the flow wherever you are, whenever you want.
I would like to try Thanks, how do I go about it?
We offer a no obligation absolutely FREE trial for one month. You can sign up with your work email ID
here
Do I have to use my work email ID to register for Thanks?
Yes. This platform is for corporate users. You will not be able to sign up with email ID's from domain names usually associated with personal email like @yahoo, @outlook, @gmail.
How much does this cost?
We have a tiered pricing structure. Check out the details
here
Does Thanks integrate with other work tools that we use?
Yes, Thanks integrates with most popular work tools. For a more detailed description of tools and platforms we support, please check out the integrations page.
What is the Thanks Workplace bot?
The Thanks bot integrates with Workplace to provide recognition in the flow of work. Employees can recognize colleagues from within their chat conversations and do not have to login to the web platform. For more details on how the bots work, please check out the Thanks bot information page.
Can I sign up for Thanks bot and the Thanks web platform?
Yes. Organizations can choose to activate both the Thanks bot and also use the Thanks web platform. The Bot is optimized for recognition in the flow of work, while the Thanks platform is designed to provide an engaging experience.
How do I redeem my Thanks spot card?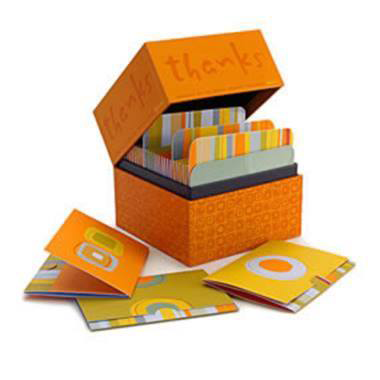 Unfortunately, Thanks spot cards can no longer be redeemed. The spot cards were discontinued several years ago, and the companies that purchased them were notified that all cards needed to be redeemed before that website was discontinued.